About Ultra Gas & Plumbing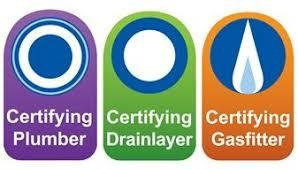 Ultra Gas & Plumbing has been operating for over 20 years. The business started in 1994 and has continued to grow ever since. The philosophy at Ultra Gas & Plumbing is to price a job right, make sure it's done professionally and to a high standard. We work to the plumbers and gasfitters act, which protects the health and safety of members of the public by ensuring that people who carry out sanitary plumbing, gasfitting and drainlaying are competent and engaged in the work they are carrying out.
The team at Ultra Gas & Plumbing are qualified tradespeople and have a wide range of experience that makes them integral to the Ultra Gas & Plumbing team. Brian believes in supporting the trades industry across Invercargill and Southland through apprenticeships and supporting the ongoing education of his staff. Ultra Gas & Plumbing are proud members of the Master Plumbers and the Plumbers, Gasfitters, and Drainlayers Board. We believe in supporting and providing specialists and experts in the industry, who consistently deliver high standards of workmanship and quality products to our customers.