Introducing the Jayline UL200 ULEB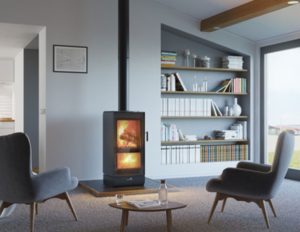 New Zealand's most efficient ultra-low emission burner is here!
The 2018 Jayline UL200 is inspired by the latest European wood fire designs and has the largest flame window of any ULEB on the market for the ultimate ambiance. Designed here in New Zealand, but New Zealand based Jayline, the UL200 is the most efficient ultra-low emission burner on the market at 79% efficiency and meets all of New Zealand's clean air standards including the strict CM1 emissions tests. It's fully automated and easy to use, requires no electricity to run, produces steady heat output and very little ash, making it easy to operate and maintain. It's incredibly versatile and suitable for metro or rural homes from 100 to 220 metres squared.
If you're interested in having the Jayline UL200 installed in your home across the Southland region, contact Ultra Gas & Plumbing today.